New Horizons Un-Limited Inc.
Disability Press Releases: 2017
New Horizons Un-Limited
Planting the Seeds of Hope via Employment Training and Work Experience Program
FOR IMMEDIATE RELEASE

For more information, contact:
New Horizons Un-Limited
811 E. Wisconsin Ave., Suite 937
Milwaukee, WI 53202
Phone: (414) 299-0124
Email: horizons@new-horizons.org

---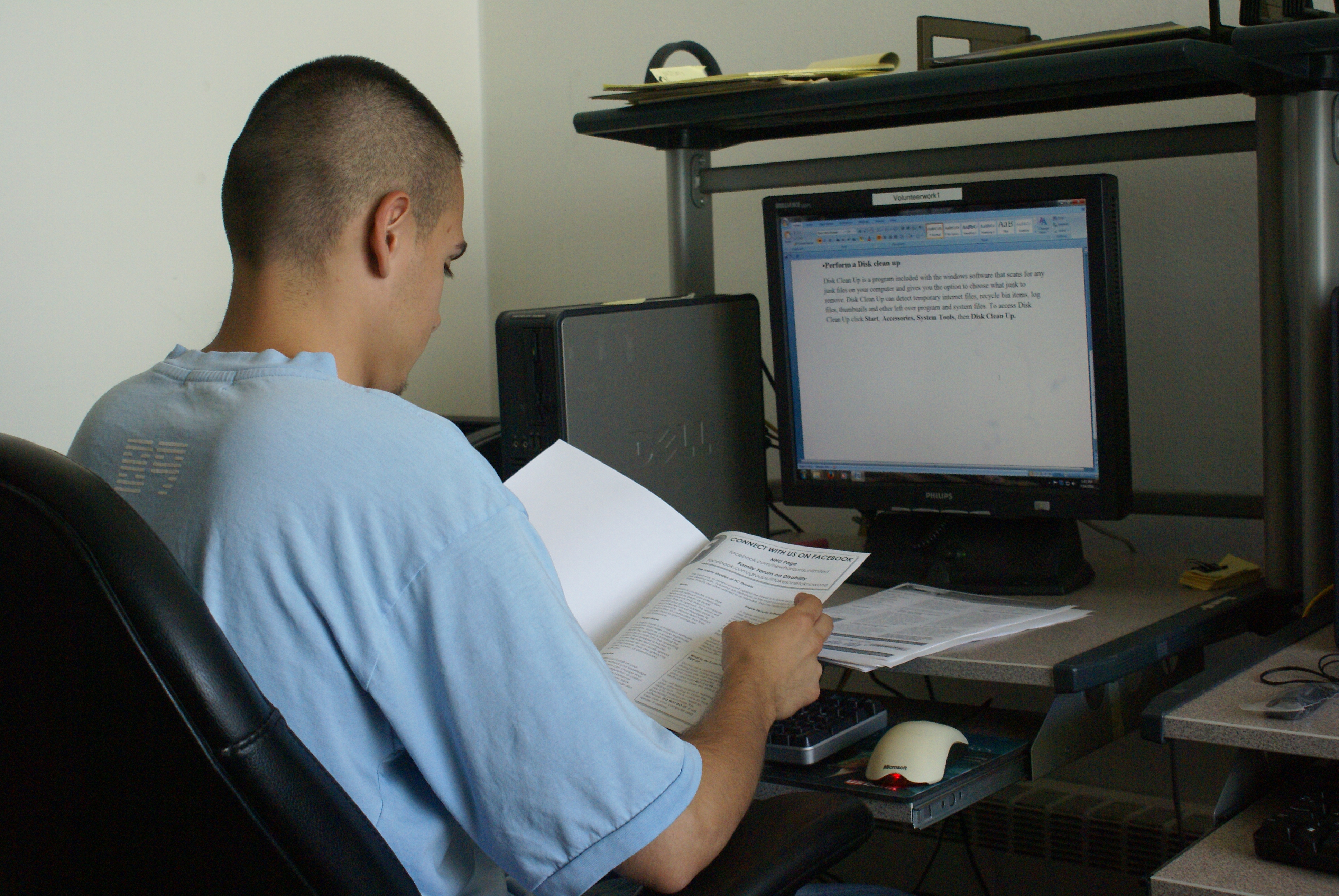 New Horizons Un-Limited - Planting the Seeds of Hope via Employment Training and Work Experience Program
New Horizons Un-Limited is proud to work towards a future in which all the doors are open to equal opportunity, full participation, independence, inclusion and economic self-sufficiency for persons with disabilities, guaranteeing the same opportunities as everyone to participate in the mainstream of American life.
Learn what your contributions to NHU have meant to affect change toward
Planting Seeds of Hope!
Open gateways to full participation and opportunity through our NHU Employment Skills Training and Work Experience Program.

Do you remember what it was like to be young and trying to find that first job? You may not have had any skilled experience yet, but you had your education, and you had worked at a job through high school, perhaps technical school or college, so you were not adverse to work. In fact, you couldn't wait for that first opportunity to get experience in the field that you had chosen! You were ready for your first skilled job! You faced insurmountable odds because there were 100 candidates applying. Now add the fact that you know that your chances become narrower because you have a disability. Before you can get to an interview, or before you open your mouth in an interview, your chances of being hired will be judged by disability not by skill. Even though the DuPont study and the U.S. Department of Labor state that people with disabilities add diversity to the workforce, increase morale, improve efficiency, offer goodwill from customers, have better improved workforce retention, and allow businesses tax credits, unemployment rates are double for people with disabilities than those without. A person with a disability may face many obstacles to join the workforce, including those individuals who are skilled and educated. They may face barriers such as low expectations, stigma, bias, transportation issues or uneven job support.
New Horizons Un-Limited - "Planting Seeds of Hope."
Through our NHU Employment Skills Training and Work Experience Program, we provide a candidate an opportunity to prove their skills, their initiative, their creativity, and their talents. We offer the opportunity to show that they can perform their job. Temporary workers come to us through the Department of Vocational Rehabilitation and through our program we train and evaluate their skills in the work environment to see those for which they need additional education or training. Whether in office administration, marketing, research and writing or computer science technology, they are able to realize their own potential through the experience of work. In addition, each individual has the opportunity to exhibit the ability to work independently, organize their work, learn office skills, demonstrate professionalism and soft skills, take initiative and diagnose problems. They have the opportunity to evaluate their skills and develop new skills if needed. With encouragement, support and expectations, they help themselves to the opportunity to prove themselves. They prove that they are ready, willing and able to enter the workforce, ready to find that "first" job.
---
Please Join NHU in our Grassroots Effort to Care Enough NOW To Plant the Seeds of Hope!
This year as you decide on your giving, remember NHU needs your help to reach more people! Remember what your continued support has offered and continues to offer people with disabilities, not just the opportunity to overcome barriers to all that life can offer, but also assist them with the tools to face their disability armed with self-esteem and hope.
---
We need your help!
Help NHU provide more of our community members with disabilities the tools, training and encouragement they need to move forward in their lives! Please share our story and fill out our donation form with two individuals who may be interested in NHU.
You can print more copies of this donation form from our website at new-horizons.org/pdf/appl17.pdf .
---
---
Connect with new-horizons.org   
---
If you have questions or ideas, information and solutions that you would like to share with us, contact us by e-mail at: horizons@new-horizons.org or to use our NHU E-Mail Form or NHU Community Forum, click the links below.
---
---
© Copyright 2017 New Horizons Un-Limited Inc.
[Updated October 31, 2017]
NHU has no liability for content or goods on the Internet.